Chili powder equipment including chili flour mill machine, chili dry cleaners, chili grinder, sieving machine, etc. Pepper seed remover is mainly used for hot pepper seed husk separation. Suitable for all kinds of big bell pepper seed husk separation, the whole pepper de-seeding, skin seed separation big, clean, hot pepper seeds can be directly bagging, is the deep processing of pepper essential equipment. Chili temperature will not increase during the process of milling machine, chili powder processing process can be avoided due to machine high temperature hot pepper pink price losses.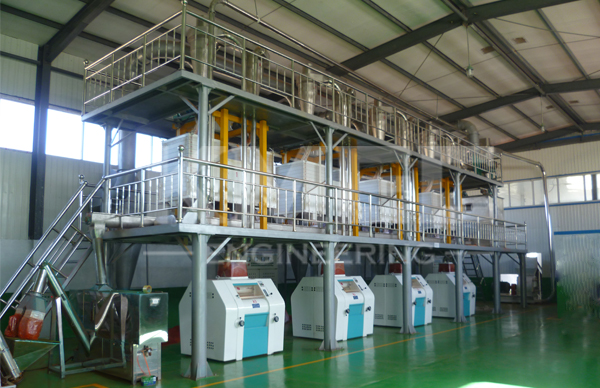 It is one-stop assembly line work, save labor & electricity, high output. Total investment is small, which is an ideal machinery for grinding powder pigment factory .
Chili processing technological process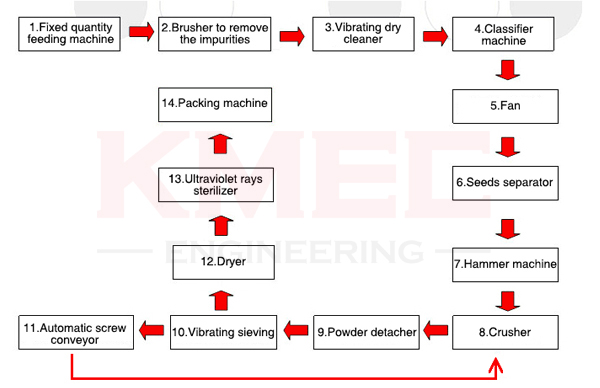 Chili dry cleaner

Clean the dust on the surface of the hot pepper, pepper leaves and raw material containing impurities such as rope, plastic pieces, small sand to achieve water wash standard.It adopts the principle of pneumatic conveying, good sealing, dust after scattered wind filter bag, improved working conditions.
Chili grinder unit

It adopts the quantitative screw conveyor uniform feeding, material goes into the coarse crusher by rotating hammer hit, then through the screen mesh by pneumatic conveying for milling, and through ascension into the sieving machine for screen classification, classification of coarse material and fine material into different crushing mill, material sieve into the machine through the screen to get qualified finished products.