In Brazil, the bagasse material for electricity generation has been considered as huge market potential and we have offered similar proposal of pellet production from bagasse. Its convenient storage and transportation helps save cost in complete pelletization process, and impressive fuel value in unit weight attracts attention more than ever before.
| | |
| --- | --- |
| | |
| Bagasse | Bagasse Pellets |

Process Flow Chart of Bagasse Pellets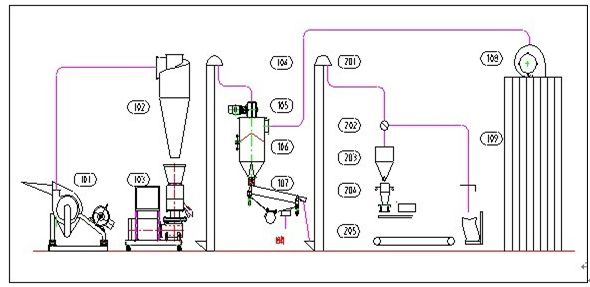 Workshop of Bagasse Pellet Plant
The capacity of this bagasse pellet plant can be 500-1500kg/h (according to the different model rotating roller pellet mill). The raw material moisture requires 12-15%, bagasse pellet density can reach 1.1-1.3g/cm3.