Pine wood is one of the most popular material for pellet production all over the world, and we're experienced in processing the pine wood material in different shape and size and logs, chips or saw dust.
| | | |
| --- | --- | --- |
| | | |
| Pine Wood | Pine Wood Slice | Pine Wood Sawdust |
Normally the process should start from debarker / chipper as first step, and then goes into chipper and hammer mill to get suitable size (normally around 3mm). The drying machine of single layer / triple layers for large scale drying process is often used in such pellet plant to dry moisture content of pine wood down to 12%, which is ready for pelletization.
Video of Pine Wood Pellet Plant

Pine Wood Pellets Production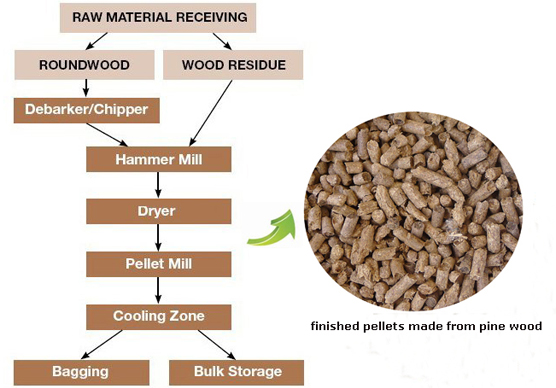 Pine Wood Pellet Process Diagram