Project: 10TPD Sunflower Seeds Oil Processing Plant
Location: Lenina, Moldova
Technique process: pressing, filtering, decoloration, filtering and deodorization.
This small scale oil mill plant is a complete turnkey solution for sunflower seed oil processing which includes a 10TPD sunflower seeds pressing and a 3TPD sunflower oil refinery plant. It adopts physical squeezing and chemical refining.
3TPD Oil refinery equipment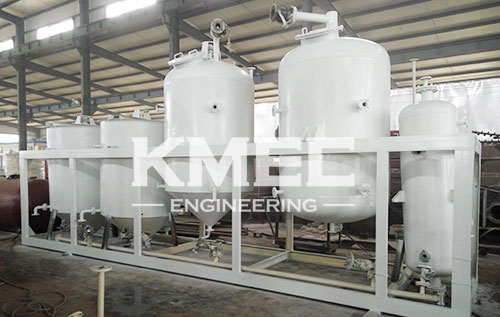 this is our 130A model automatic oil press machine

other auxiliary equipment