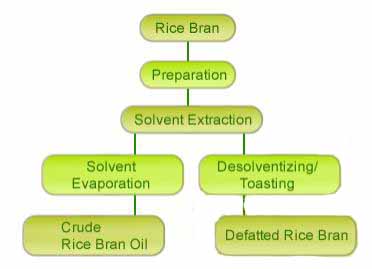 Raw materials of rice bran oil extraction
Rice bran is a kind of yellow cortex produced in the process of the rice milling, it is the cortex of the rice, and the oil content rate is near 16%-22%. The rice bran contains various nutriments and physiological activator, such as the phytic acid, phaseomannitr, ferulic acid, oryzanol, dietary fiber, vitamin B1,B6,E, mineral substance, etc. Some of the substances in the rice bran have high nutritious effect and medical value.
Rice Bran Oil Extraction Plant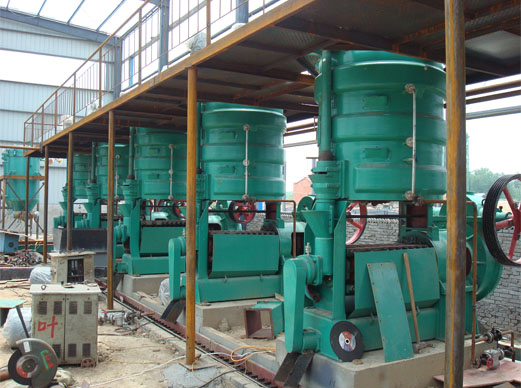 Rice Bran Oil Pressing Line
What kinds of benefits can we get from rice bran oil extraction ?
★
Rice bran oil is extracted from the rice bran, and it contains many nutrients, such as unsaturated fatty acids, vitamin E, squalene, active lipase, sitosterol, sterol, stigmasterol and 3 kinds of ferulic acid ester antioxidant and solid shape plant ingredient, etc.
★
Rice bran can reduce the cholesterol in excessive deposition on the walls of blood vessels, and can be used for the prevention and the therapy of hyperlipidemia and sclerosis of arterial congee appearance.
★
Three kinds of ferulic acid ester of the rice bran oil is rich, which play an important role to the oxidation stability.
★
It also can adjust the role of the human brain function, and has a role in prevention and control of the vascular headache and plant nerve dysfunction.
★
The study also found that the rice bran oil have sedative hypnotic effect.
Related equipment you may intrested, these are simple design and easy operation, your first choice to start the oil extraction business!
| | |
| --- | --- |
| | |
| Rice bran oil press | Small rice bran oil machine |