Project:1-1.2t/h Wood Pellet Plant in Italy
Client (Company): Pro energy S.A
Location: Italy.
Capacity: 1-1.2t/h
Customers using raw pine and spruce, Douglas, beech mixed materials, production requirements is 1-1.2t / h, using a host station 420 to meet customer requirements.
Main equipments of wood pellet plant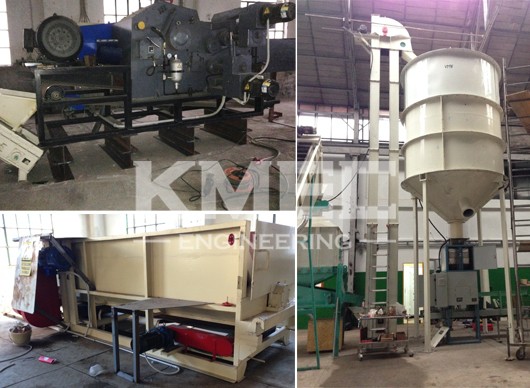 Workshop of wood pellet plant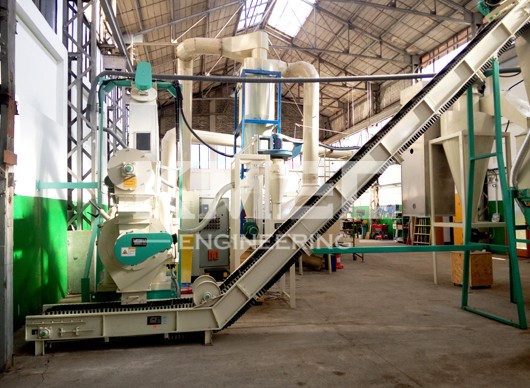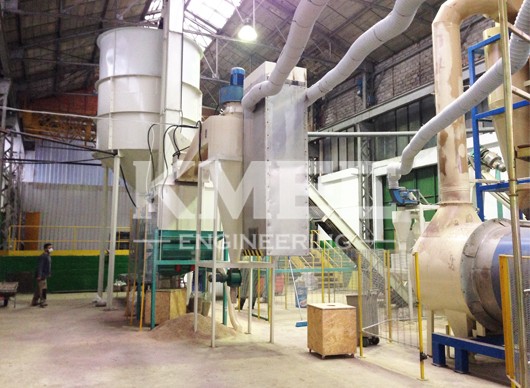 Each device has a protective fence, and the gate equipped with alarm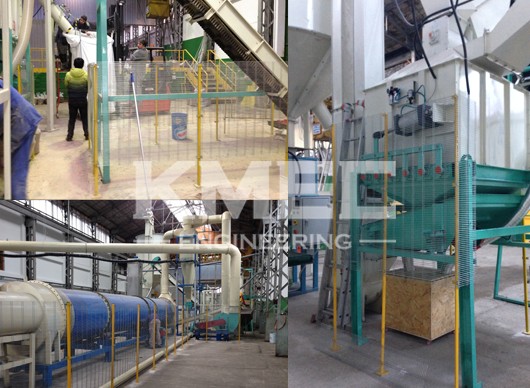 Wood pellets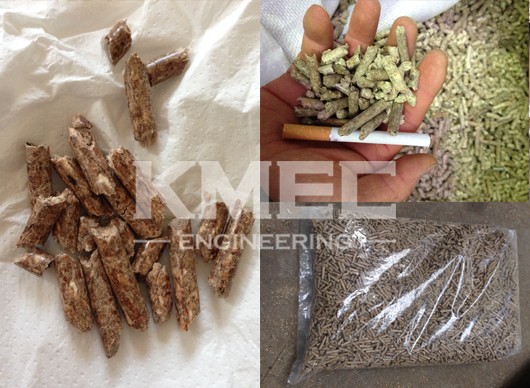 Granulation process:
First, raw materials will be cut a length of one meter, then peeled after peeling machines, artificial or claw machine is transported to the wood splitting machine, after splitting wood, after reaching chipper feed into cut size chipping machine, and then transported by the belt to the chips bin. From wood chips out of the bunker through the mill feed belt speed, into the grinding mill, then through the wind turbine is transported to the feed auger speed on the dryer, the material after drying drum through the discharge auger on the pellet mill speed auger mechanism after grain particles transported by the belt to the cooler, the particles cooled after lifting the particles silos.
In case that you are interested in starting your own wood pellet plant?